One of the good ways to use dried soursop leaves is to make it into a tea. If you'd like a lighter graviola (soursop) leaf tea, you can just steep the leaves in hot water for 10-15 minutes. If you like a stronger-tasting tea, you can boil the leaves on the stove for longer. This is at which point the tea may turn into a darker color and have a slightly bitter aftertaste.
Here's how to make it with simple ingredients: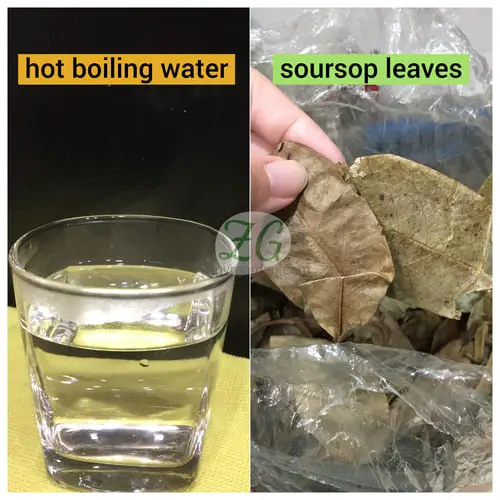 First, prepare some hot boiling water and some soursop leaves. Many say just one or two leaves would be enough to make a cup of tea. So that's all we need.
Then, we can begin steeping the leaves in water.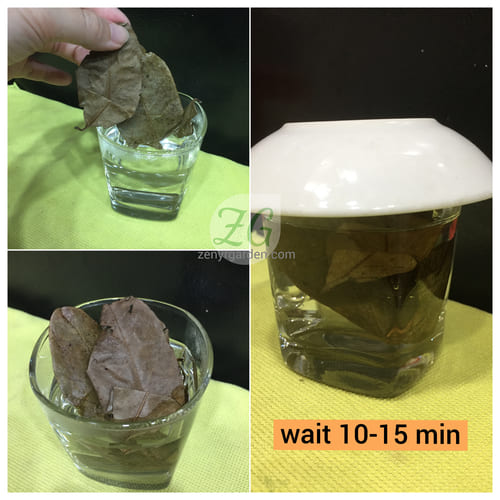 Let's wait for 10-15 minutes.
And... it's done.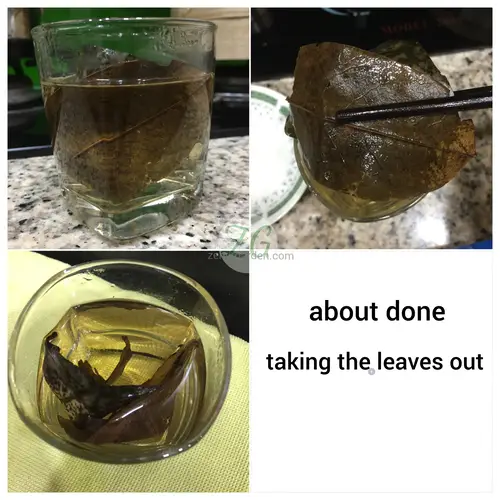 After about 10-15 minutes, the tea now has a very light golden color. Which is quite beautiful. I am now taking the leaves out.
Our final product looks something like this: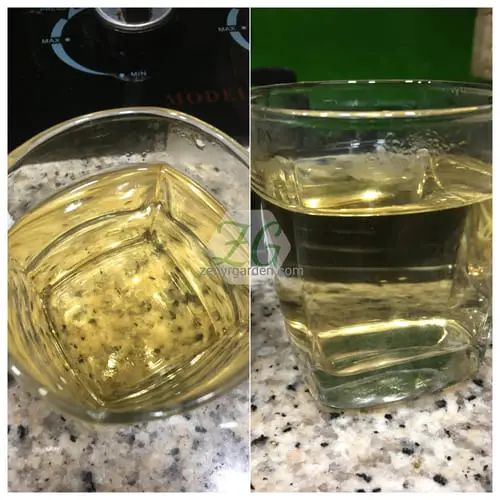 Not bad! Not bad at all, right. Yay. I was excited to have a taste.
The Taste
The tea wasn't bitter as I was expecting. It was very light. Really really light. Probably because of the short brewing time.
The taste is palatable to my taste. It kind of reminds me of the taste of moringa tea (also another super food) if you've ever tried some of that. Super light. There's just something in this one that reminds me of the powder of moringa.
As there's no bitter taste at all in this tea, I didn't have to add any sugar or honey. I just enjoyed it as it came out of the leaves. Yummy.
Share or pin this post!
(to be created)