Multiplying your own homemade IMO is as easy as making vinegar or pickles. The basic thing we have to do is to feed our pets, or in this case, our pet microbes.
When given enough good food and environment, the starting population from the IMO mix will start to multiply, giving you a mass of new population in a very cost effective way. This way, you can easily sustain the IMO for longer or more uses around the garden.
>> If you haven't checked it out, here is first How to Culture Indigenous Microorganisms IMO
Let's jump in and see how the multiplication is done.
Step 1: Prep the Ingredients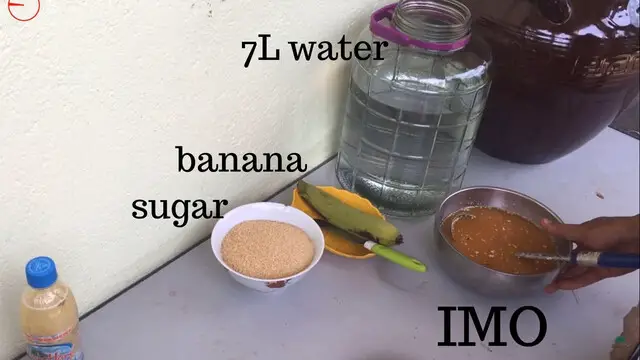 For this mix, prepare:
500ml already-made IMO
one banana
500 grams sugar
7 liters of water
The banana and the sugar here are the foods for our little guys. Together with the new volume of water, it will create a good environment to house the new babies.
Step 2: Mix the Ingredients Into the Jar
Firstly, pour the starter IMO into the jar.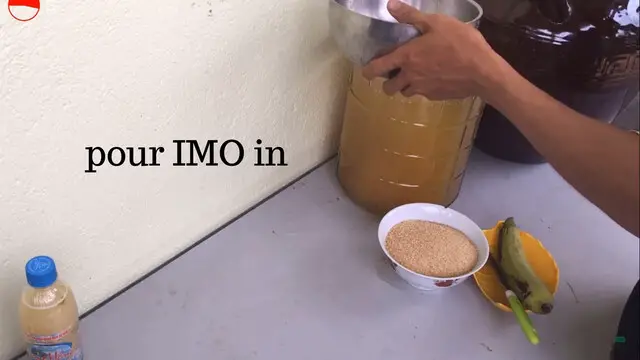 Then, you can chop the banana can add it to the mix.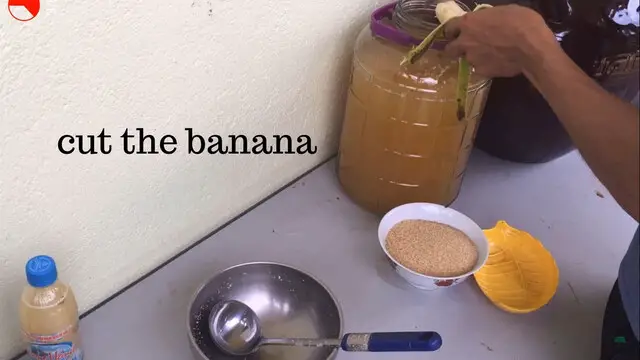 Finally, add our sugar and stir so it dissolves nicely: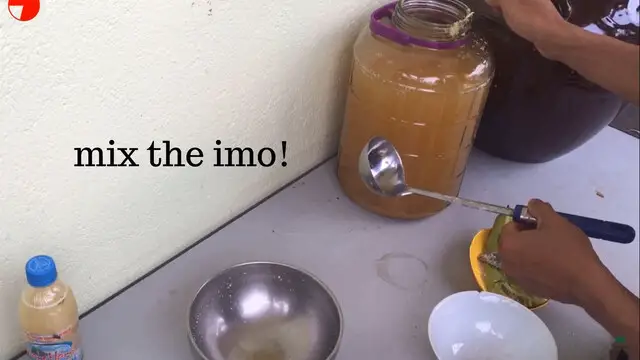 And with this step completed, we're basically done with the food + house for our new microbes!
Step 3: Offgas & Harvest the IMO
As making IMO is fundamentally similar to fermenting, it will create some CO2 gas during this process (a good sign our microbes are active and alive).
So don't put the lid on too tightly and let it offgas every day or so. While you're at it, you can stir the mix a bit so the contents get well-mixed.
After about 5-7 days, your IMO should be done. It will then have a light sour smell. The pH of the final solution, if you measure it on a pH meter, should be around 4.0.
And with that, the new IMO is multiplied and ready for action. To keep the mix going, you can use a part of this IMO to continue multiplying it for more applications–using the same recipe or even more.
The final IMO has this beautiful golden brown color with some fuzz on top: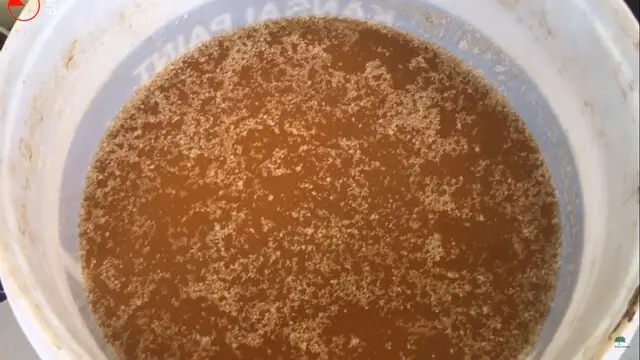 Very conveniently, from this base recipe, you can ramp up the recipe to twice or triple the amount: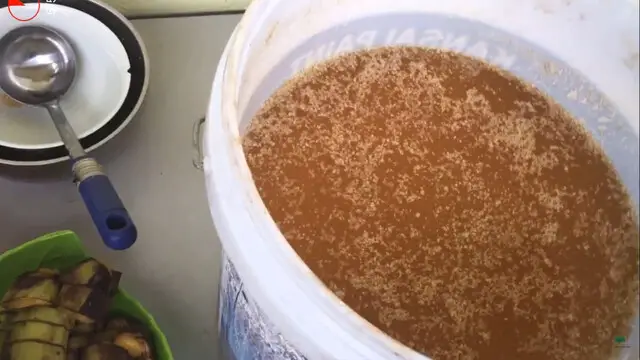 And once you've got the hang of this, you can easily customize the foods for your microbes however you like or find available ones for cheap.
Alternative Foods for the Microbes
Instead of sugar and banana, we could also use:
microgreens / greens / bean sprouts
moringa leaves
banana stem
Molasses is also fine. Honey however may have some anti-bacterial properties to it so we may not want it in our mix. You could also feed the microbes with rice bran.
Happy Multiplying & Feeding
Expanding the IMO population doesn't get any easier than this. We hope, with these simple steps, you'll get some ideas to keep your colony going for the long run. Happy IMO-ing and happy feeding the microbes. See you next time.
Thanks:
Share or pin this post!